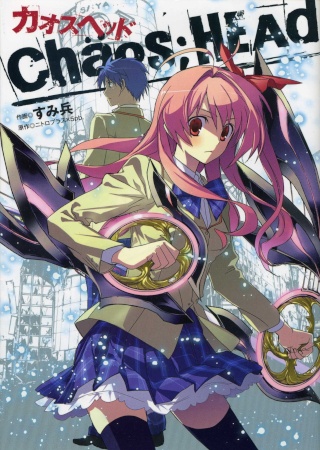 Mangaupdates link:
CLICK HERE.
Synopsis:
Takumi is a high school student. He is withdrawn and is not interested in 3D things. In his town, a mysterious serial murder case happens and people get panicked. One day, when he chats on the internet, a man suddenly contacts him and gives him an URL. He goes to the website and finds a blog image that suggests a next murder case... On the next day, it really happens... Could he be really the one responsible? And where is the D-sword that he is supposed to find?
Notes:
We're going to do the last 2 chapters of the series. The chapters that we've released, chapter 9 and 11 were done with the help of french scanlations done by a group called J Garden. We've used their translations and their raws.
This is a joint with Illacrimo Imber.
If you want to download, you'll have to be logged in. If you find any links that are down, please let us know, so we can upload them back again. Also I was told that you have to post 1 time to be able to download, not sure if it's true.Mediafire folder for Ascension releases:
Volume 01
Chapter 001 - Scanlated by SCX-Scans:
Chapter 002 - Scanlated by SCX-Scans:
Chapter 003 - Scanlated by Manga-Translate.com:
Chapter 004 - Scanlated by Manga-Translate.com:
Chapter 005 - Scanlated by Manga-Translate.com:
Chapter 006 - Scanlated by Manga-Translate.com:
Chapter 007 - Scanlated by Manga-Translate.com:
Chapter 008 - Scanlated by Manga-Translate.com:
Chapter 009 - Scanlated by Ascension & Illacrimo Imber:
Chapter 010 - Scanlated by Ascension & Illacrimo Imber:
Chapter 011 - Scanlated by Ascension & Illacrimo Imber: