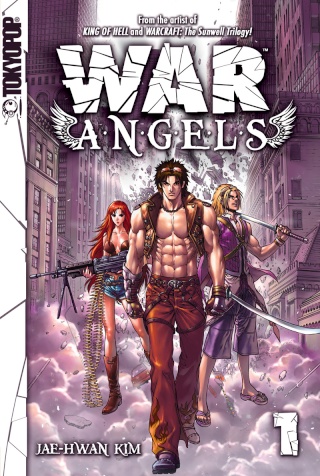 Mangaupdates link:
CLICK HERE.
Synopsis:
Almost five hundred years from now, life on Earth struggles to survive in the aftermath of an apocalyptic war. Beasterians, scientifically created human/animal mutants designed to be strong, disposable soldiers, are now the masters of the remaining humans. Humanity's one hope is the birth of a savior who will lead them out of the darkness. Before that time can come, however, three angels, all superb warriors, must fight to save the life of the Holy Mother.
Notes:
Our releases were done with the help of the scans done by KickTheKitty.
This manga is completed (for now) because the series is currently on indefinite hiatus.
If this manga will come out of hiatus we will continue scanlating it.
If you want to download, you'll have to be logged in. If you find any links that are down, please let us know, so we can upload them back again. Also I was told that you have to post 1 time to be able to download, not sure if it's true.Mediafire folder for Ascension releases:Volume 01
Chapter 000 - Scanlated by Ascension:
Chapter 001 - Scanlated by Ascension:
Chapter 002 - Scanlated by Ascension:
Chapter 003 - Scanlated by Ascension:
Chapter 004 - Scanlated by Ascension:
Chapter 005 - Scanlated by Ascension:
Chapter 006 - Scanlated by Ascension:
Last edited by Admin on Thu Jul 06, 2017 9:47 pm; edited 8 times in total